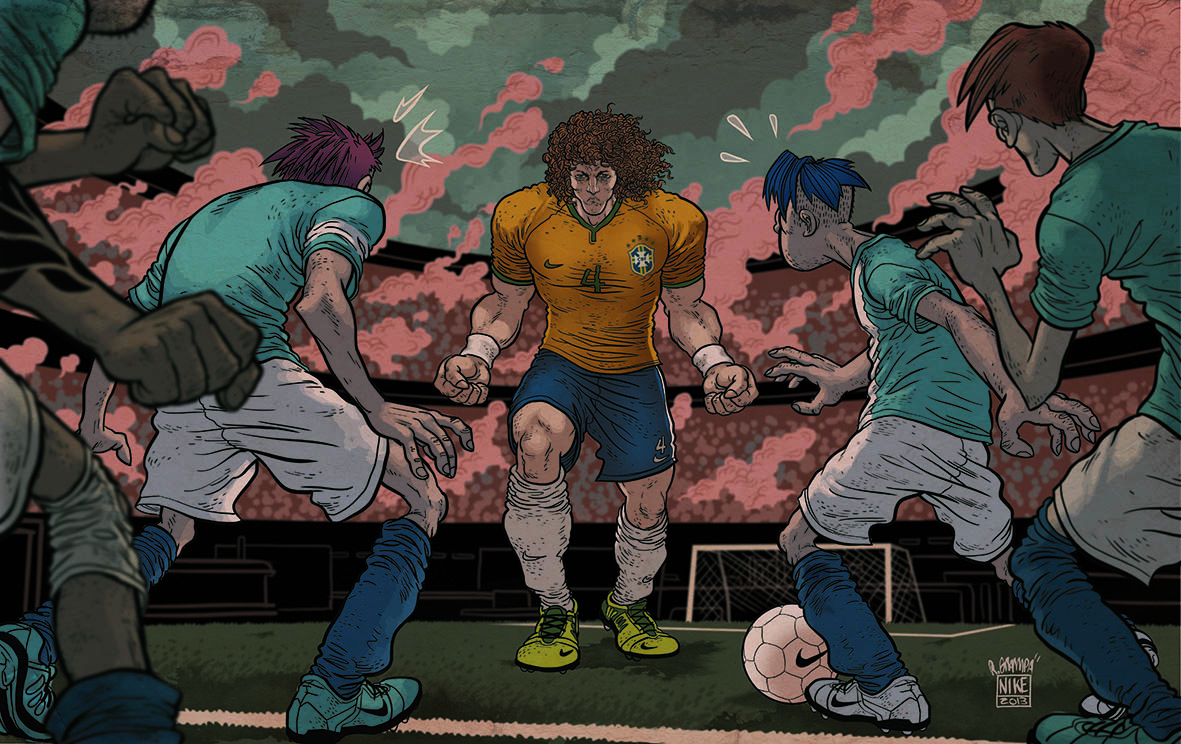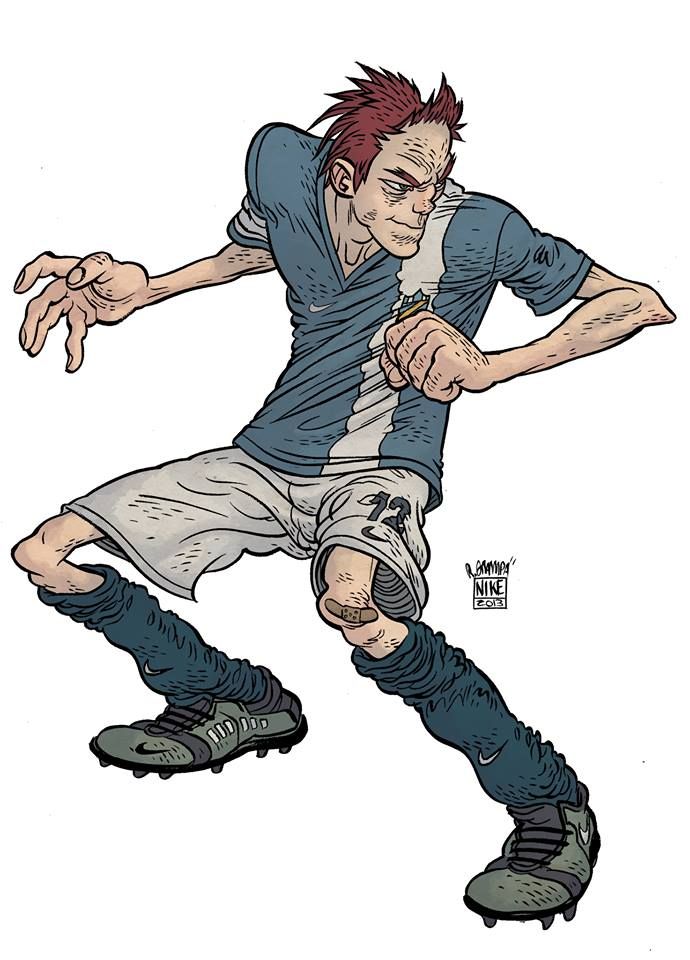 NIKE - Dare to be Brazilian
In the wake of Brazil's 2014 World Cup , Brazilian soccer players served a timely reminder to their rivals that they remained the true heavyweights of the world. The Nike campaign focused titled Dare to be Brazilian blended live-action and animations to show soccer local heroes the likes of David Luiz, Neymar Jr., and Thiago Silva, and winger Bernard jumping from on the pitch action to street football.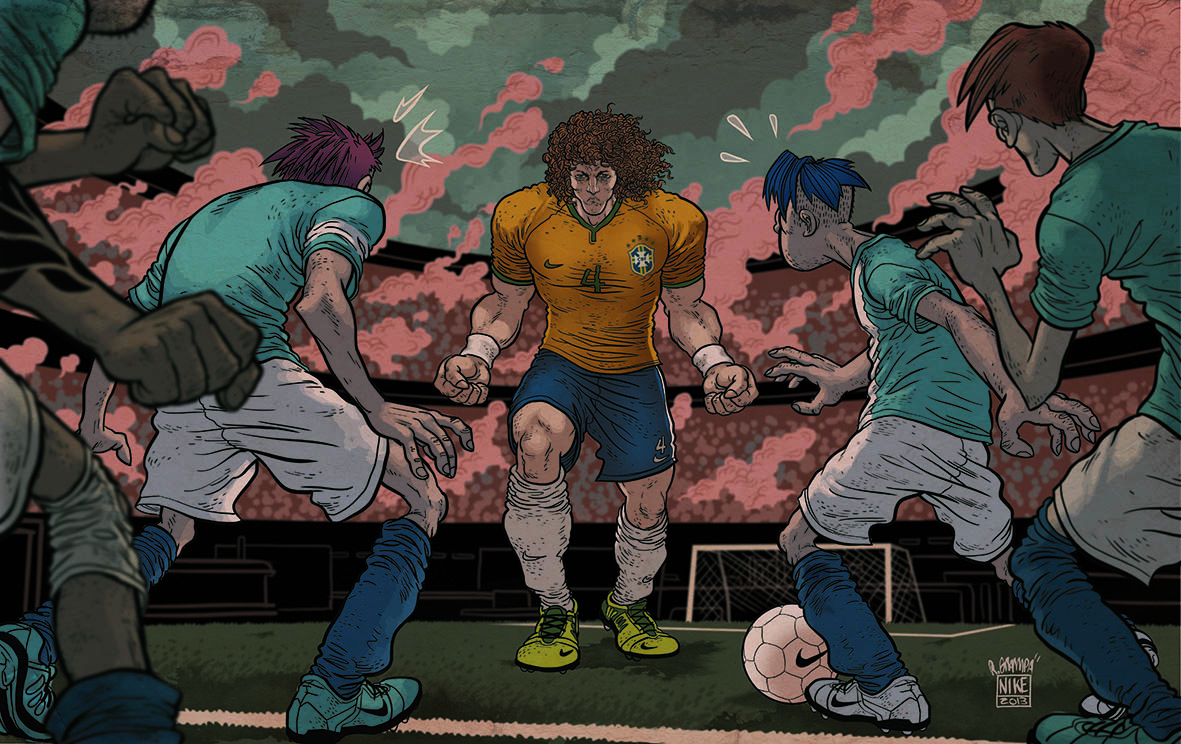 In the 90' ad, Luiz is depicted as a giant superhero, running over his competition in a stunning animation captured by Brazilian artist Rafael Grampá. The 'Dare to be Brazilian' was supported by OOH and digital, while consumers could participate in the campaign through social media or customizing a campaign-themed T-shirt at Nike.com.